Our outings on the river
The time when you could easily travel on the royal river is long gone. Did you know that until the 19th century, the Loire was a major maritime route? "Gabarres", "chalands", "toues" and other typical boats of the Loire passed each other, travelling from port to port built along the banks, where both goods and people were shipped and received.
Today, both the trade and abundant river traffic have gone, and pleasant outings on the river are all that remain. Whether on-board a traditional "toue cabanée" (a type of barge) or a canoe, a wide range of pleasure boats are available to you.
And, what better way to get closer to the treasures of the last wild tidal river in Europe? As privileged travellers, you'll never grow tired of the moving sights the river has to offer: alluvial forests, golden sandbanks, unspoiled fauna and flora, flamboyant sunrises and sunsets… Enjoy your outing!
---
Outing on traditional boat with the Cœur de Loire association | Jeanne d'Arc quay in Meung-sur-Loire
There is a time for everything! A time for exploring, walking, pedalling and visiting, then a time to sit back, rest and relax. There is nothing more relaxing than to let yourself glide along the river in good company.
Treat yourself to a unique moment with Claire and Denis of the Cœur de Loire association. This association welcomes you on-board a traditional "toue cabanée" (a type of barge typical of the Loire) in order to introduce you to the fantastic treasures of the Loire river, between the towns of Meung-sur-Loire, Baule and Beaugency.
Different outing packages are available.
www.coeur2loire.com | Tel : 06 67 88 01 52 | coeur2loire@gmail.com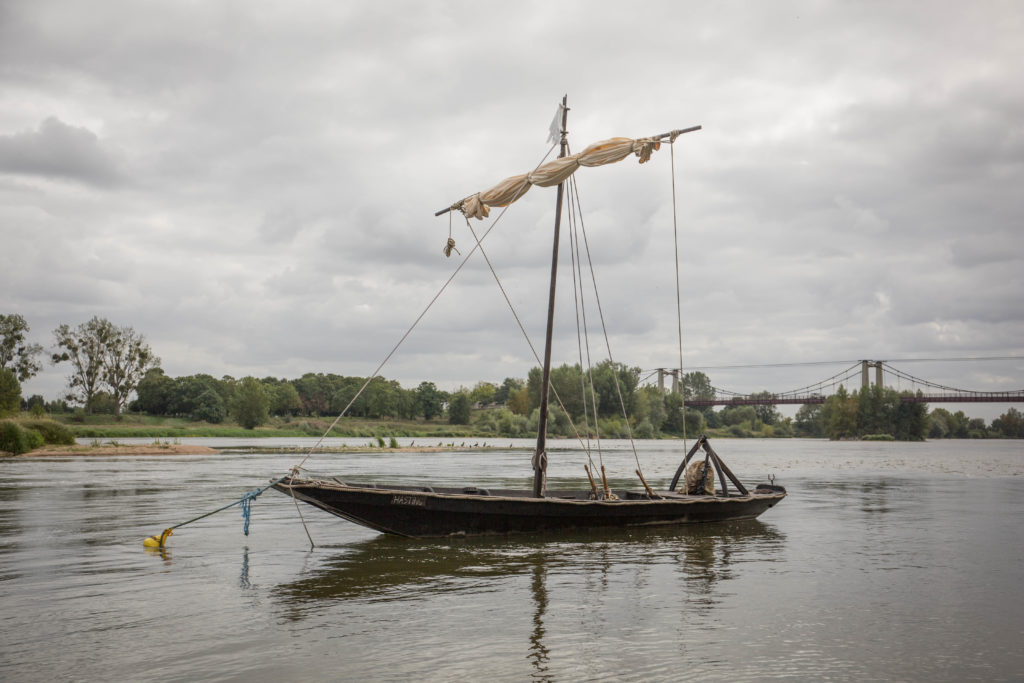 ---
CLAIRE MAYAT AND DENIS RAIMBAULT | Passionate mariners
As the founding members of the Association Cœur de Loire, created in December 2016, Claire and Denis are truly passionate about the Loire river.
Claire grew up in Meung-sur-Loire and has always felt close to nature, on the banks of the Loire and the Mauves, which are both very dear to her. Denis, on his part, shares his knowledge, observations and readings of the river with his passengers, as well as singing for them and telling them stories of the bygone "Marine de Loire" (Loire fleet).
Their association is aimed at the general public and aims to introduce, enhance and preserve the Loire heritage on-board traditional Loire boats. It wishes to play an active part in the development of river tourism in the Terres du Val de Loire area.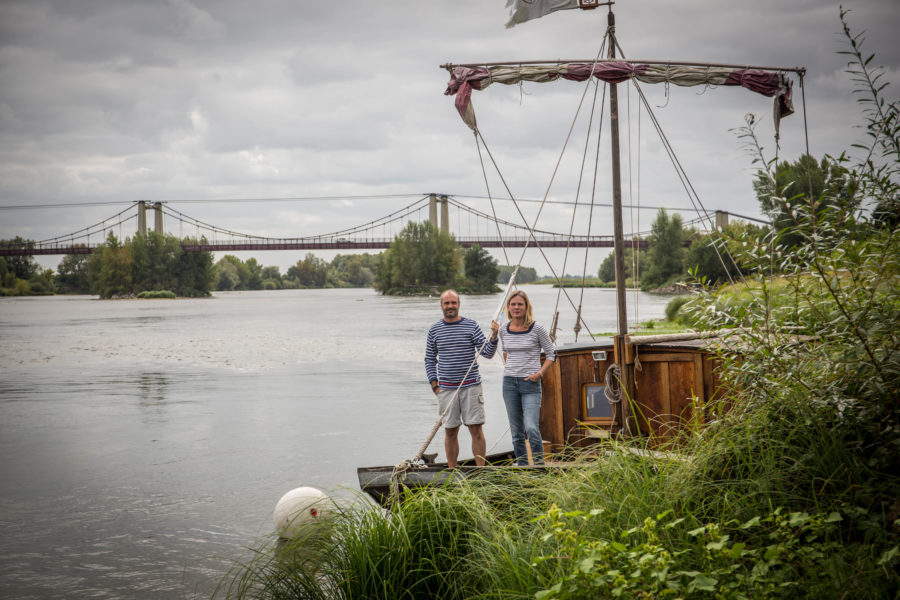 ---
Canoe outings with Club Loisirs Eaux Vives | Beaugency
The Club Loisirs Eaux Vives based in Beaugency offers you canoe outing and initiations on the Loire river. With friends and family, you can rent canoes every summer as well as follow different courses from Beaugency to Saint-Hilaire-Saint-Mesmin, alongside guides from the club.
And, if you are also tempted by white water trips, you can register all year round in the "freestyle" discipline!
loisirseauxvives.free.fr | Tel : 06 75 96 16 43 | lev.beaugency@gmail.com